If you've been around for a while, you may have noticed that my last post was on the 15th of May. And today is the 24th.
I didn't mean to stay away for that long, but ideas seemed to slip out of my mind and I couldn't resist the temptation to grab the Kindle. Sorry guys, no great expectations from me.
I have been up-to-date on everyone's posts, I hope, and I also did one on TWW after what seems like a MONTH. So I may not have been the most loyal blogger for the past eight days, but what's important is… I'M BACK! Hello, hello, how are you? Nice day, eh?
So today, I'm going to share how things are going with my communication with my future self. I'll figure out a better topic next time, don't worry about a thing.
Quick Recap: Why I Began Writing Letters to Myself
On the 16th of March, I wrote a post (linked here) on why I began this queer little project that I was by far enjoying. I was a newbie to writing letters to myself, judging by the first few of my letters, and it was only natural that I felt… #akward. Like meeting a new friend.
Now, I guess I can say that I've opened up to myself. I think I've figured that I will care to read what I have written, and I also seem to have digested the fact that I am the only one who will ever read (what I call) the LetterBook.
So how does it work?
Unlike a journal, the LetterBook is not a description of events, but a compilation of thoughts.
It started off to preserve my distant musing, which by me is not a bad idea, so I can look back upon the things I used to think about and the feelings I used to feel. It sounded crazy for me ever to imagine my future self reading my letters, but somewhere I knew she would care enough to.
But something also tells me that I'm going to be asking my younger self this question very often.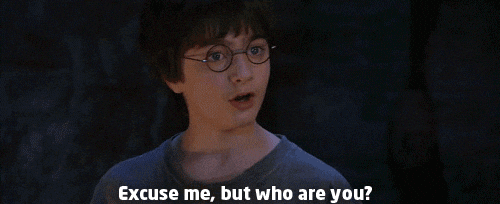 Does it help?
WHAT DO YOU MEAN OF COURSE IT DOES! As my aunt would put it, the LetterBook is an "avenue to vent out my feelings", and I'm not telling you the story behind that so don't ask. #rude
Sometimes, I end up thinking that my problems, which seemed to overwhelming at the moment, were not so big after all. Correction: Were absolutely PUNY. That helps me clear some things out, hit my mental refresh button (for reals) and focus more on what really matters. Great, isn't it?
Organizing Thoughts is Now Much Easier
Maybe I'll need a nudge one day, a little bit of encouragement, but that doesn't mean that there's no need for nonsense. Getting a bit of motivation once in a while is great, but being a little off the rocker has its own benefits.
Sometimes you're in need of a smile, and sometimes a push. For my future self, both are well stored. That's the awesome bit. There is a little of everything, because organizing thoughts is now much easier for me.
That doesn't mean I never talk about grumpy things, though. You get grumpy too, admit it, and you need to lock away that grump of a you somewhere for good. Well, I've got that covered. It's also quite entertaining to read about, and I'm guessing my dear future self will be grateful to me for helping her feeling good about herself.
Yay me.
How far have I come?
I have successfully completed eighteen letters which have occupied forty five pages, the longest being some four pages long. Make that five. Six, if you don't count that newspaper picture I stuck… that you don't know about. 😈
I definitely can't say I've been getting worse at this, so I'm keeping at it.
There we are.
I hope you enjoyed today's post, and don't mind the fact that I couldn't help sneaking in some pictures. Until next time, amigos!
What do you feel when bloggers you like have long post breaks?
I think it's terrible.
How about post suggestions for next time, eh? I'm going to need them, so do me a favour, why don't you?