So apparently someone hasn't been here in a long while. And you noticed. Or maybe you didn't notice and just sat there munching cookies (I want some) while my fingers tap-danced for hours together all November, but that's a different story.
Well, dancing ain't really my thing in the first place, and so you may ask how on earth I survived this month, but I have my answer ready for you. I HAD HELP.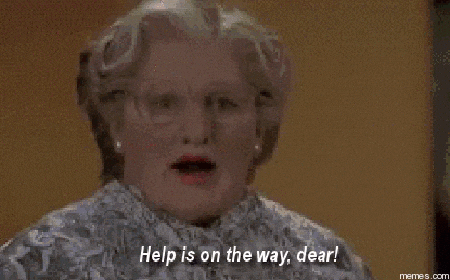 ---
Firstly, let me tell you why I needed help.
My plot was cringy
My plot was cringy and
My plot was cringy.
It'll be a bit until I reveal it, but the only thing I knew about it was that there is a someone (I didn't even know that someone's gender, but that's not the point) who is desperate to help her family stay alive when she (and then I decided it'd be a girl) is called to war and there is no one left to feed them. And then she does some really weird things for them and ends up messing her own life up.
But nooo that just didn't work. I had no idea what that idea meant. I needed something more heart-wrenching, something more writable, something I'd actually want to write. Very unlike Random Idea That's Never Going To Work. So I told my mom about it. AND THEN WE CAME UP WITH THE MOST FABULOUS PLOT EVER AND I WAS AWAKE ALL NIGHT THINKING ABOUT IT.
But then I realised the plot had no ups and downs and we'd just come up with the skeleton of the story. That's where my genius friend comes in, who we will call R for now.
R was the most amazing and supportive friend ever. When I first told her I was going to write a novel in November she said great, what's it about? And then I knew it would kill me but I told her anyway. And all through she actually looked interested. That was more than I could've hoped for.
But THEN she said, "Hey, I think this should happen." And then she said, "I think that should happen." And then she gave me a bunch of ideas and my head was screaming. This was going to be the best novel I'd ever written. So, kids, that's how help saved my life. The end.
---
Now that the backstory's done we come to the frontstory- how did November go? Well, to be honest, I had expected much worse.
Before the start of the month I saw a lot of articles on how terribly treacherous it was going to be and I got a tad bit misguided, so I decided not to go for the full 50k. I set 35k as my personal goal and as the month passed… I realised it was easier than I'd thought. But I still wasn't sure. So I kept going on my 35k goal, but when I finished the story, I was SO close to 50k it was killing me.
As a novelist I'm terribly inexperienced, and 48k may sound like child's play to so many. I know people who can write 10k in a day. Leaving aside the fact that I could never have done that, my longest streak in a day was 3.5k which is good enough for me.
Let me guess- now you want to know what it's about.
But nope. I'm evil that way. 😈 But someday I will. Until that someday… well, have fun waiting, I guess.
---
Apart from all this, things have been going on when I was away, which includes a lot of design orders and also some stalling thrown in, but all in all, this month was amazing. You know how sometimes the truest of friends are the most difficult to get? Well, the most productive of months need you to shed the most tears.
Until next time, amigos! I'll leave you with a digitally made portrait of my awesome MC, Kestrel. I don't know about you, but I bet my future self is going to think it's horrifying. And yes, I did the grunge effect myself.
You might also want to check out the reopening/reclosing post I wrote for DPS here.
P.S: So how did you survive NaNo (assuming that you did)? Did you have help too? What's your novel about? Do you want to know more about mine?