I've been busy. Don't roll your eyes now.
Things have been going on, I'm so happy about all the support I'm getting for Design Pique, and that's been keeping me very occupied, so I haven't posted for some three weeks.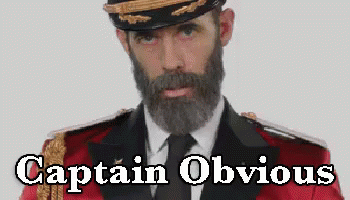 But I had to get back here and patch things up, and art is very helpful when it comes to patching up, so there.
I have not been completely unproductive around art, but I also decided to put in some other ones I did earlier this year. Enough said. And before I get started with that, I want to put in that I'm going to have zero posts this November. But maybe after I'll post about how it went, so there's something to look forward to.
I was also supposed to do a post for the Ode to Zella tour, but I don't have enough time to do a different post for it, so I'll just be leaving a link.
---
Today I'm having an art collab with Buttercup from Typically Untypical Teen. I'm sure you didn't guess. 🙄
Recently I designed Buttercup's blog as a DPS  project (find the Overview here– Behind the Screens coming soon) and after I was done with it I asked her about this. This will be a five-question interview, and I'm going to answer art-related questions she set for me- you can find her answers to my questions in this post, and you might as well give a follow.
Well, here we go!
---
Will art be a part of your future occupation?
Will? I don't know. May? Absolutely.
Being a full-time artist is not something I'm thinking of, but yes, I want my profession to have something to do with art. As a designer, though currently non-professional,  I'm sure that someday I'm going to have to stop using graphics from the net and start turning my own art into some. And, well, whether or not I'm going to be a designer by profession, art is still going to be a major hobby.
Who's your role model in the artist community?
To be frank, I don't know all that many inspiring painters. Wow.
But there is this one person on Instagram who does the most amazing double exposure paintings and I want to paint like her someday and JUST LOOK AT THAT. *sighs*
Realism or Cartoon?
I don't have a problem with either, I showed you my hand in cartooning in this post, but I feel realism works better for me. My personal style is more into fine art, mandalas and zentangle, which I've posted about a couple hundred times.
Faber Castell or Prismacolor?
Prismacolor is amazing. I've seen art being done with it and it works magic. But I don't even remember using it. I used something like that in my cousin's place and I'm not even sure it was Prismacolor but STILL IT'S THE BEST AND THERE'S NOTHING YOU CAN DO ABOUT IT. *snorts*
What are your three best projects?
Hahahhaaa this question was freaking me out the whole time 😂
Pinterest inspired:
From this post:
… Aaand my best take on realism:
---
Well, that's all for today! Hope you enjoyed that, and wish all my fellow NaNoers a very happy November- oh, in case you need a recap why the world is stressing out about it so much, it's because we're all perfectionists too arrogant to admit our work is not a lump of fungus. Chop chop. End of story.
Check out this insanely relatable NaNo post from Ruby Sky and Gracie's lovely post about her experience with Design Pique! All gifs are taken from the net, so credits go to their respective owners.
Yours,
Mukta
P.S: Have you ever used Prismacolor? What are your plans for November? Do you have any watercolour tips or any artists you know who are worth checking out? If you're an artist, link some of your art, and I may share it in my next post in December!